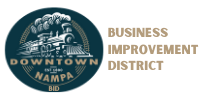 Nampa Business Improvement District
What is the Nampa Business Improvement District #2 (BID)?
After many years of hard work, the Nampa Business Improvement District #2, or BID, was established in April of 1985 by an overwhelming vote of Downtown business owners. See City Ordinance No. 1946.
The BID serves in an advocacy role for business and property owners operating in the BID district. The BID brings enhanced services to Downtown Nampa such as landscaping improvements (seasonal plantings), and enhanced sanitation (weekly street trash bin service by WITCO).
Additionally, funds from the BID go towards improvements in the district such as seasonal decorations, Downtown events, and funding of economic development through marketing and retail retention and recruitment.
The BID is an established District bounded geographically. The BID boundaries are within the Historic District of Downtown Nampa but do not include the entire Historic District.
Each and every business within the District is assessed annually based on occupancy of square footage. The current assessment rate is $.066 per square foot or a minimum of $220 annually and a maximum of $1650 annually. Assessments can be paid quarterly or annually.
If you have questions about your bill, please email bidnampa@gmail.com.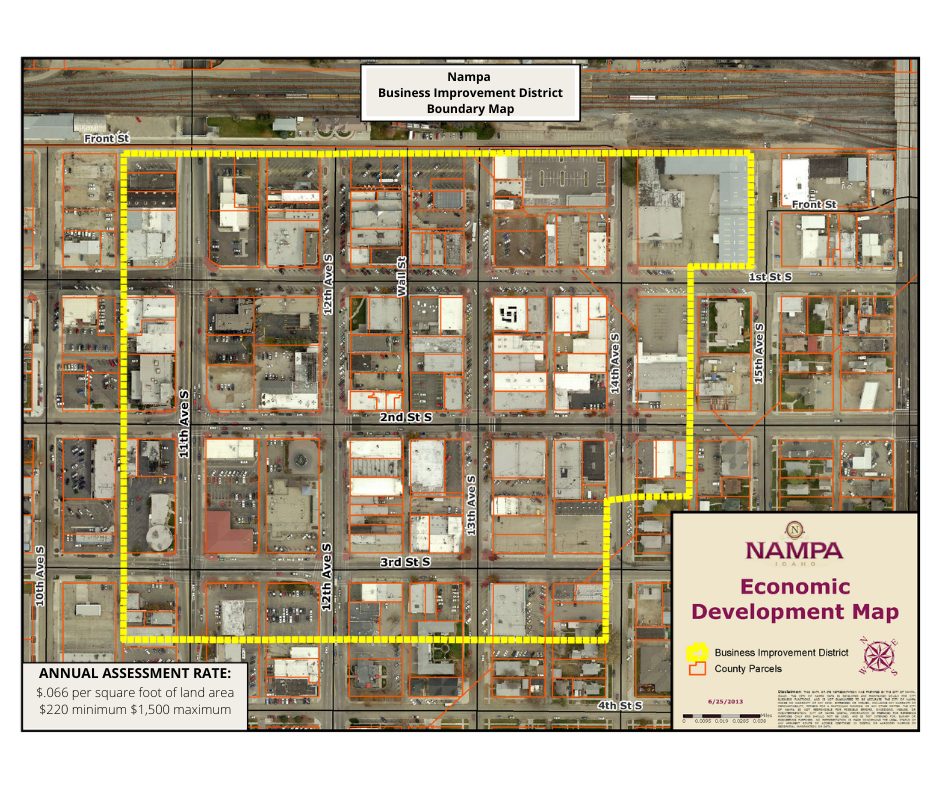 I own a new business downtown. Do I need to sign up to be part of the BID?
As a new business in the BID District your first three months' fees are waived in your new location. Within the first three months, you will be contacted by a representative of the BID. Feel free to ask these representatives any questions that you may have.
The BID is managed by a Board of Directors that is elected by the businesses in the District. Each Director serves a three-year term. The BID Board of Directors meets every second Tuesday of the month at 7:30 am at Thrivent Financial - 17 12th Ave South, Nampa, ID 83651.
Matt Lind
President
Labyrinth Escape Games
Adam Hutchings
Vice President
H&M Meats / The Block
Jordan Baker
Treasurer
Thrivent Financial
Chelsea Johnson
Secretary
Nampa Chamber of Commerce
Melinda Romayor
Director
Lifestyle Nutrition
Mark Schiebout
Director
2C Family Brewing
Julie Vincent
Director
Cameo Hair Salon
May I attend board meetings?
Absolutely – as a member of the BID you are encouraged to attend Board Meetings. We ask that you follow meeting protocol. The President is responsible for running the meetings, so if you have any questions during the meeting please ask the President for permission to address the Board. Scheduled meeting times are found on the Downtown Events Calendar
What is the difference between the BID and the DNCA?